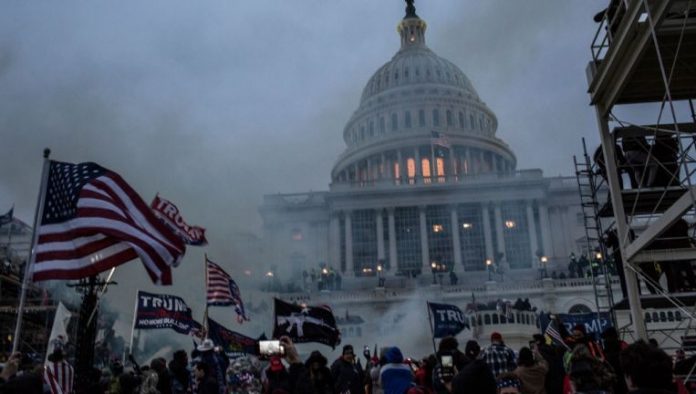 President Joe Biden on Friday will mark the second anniversary of the attack on the Capitol by awarding the Presidential Citizens Medal to a dozen election workers, officials and law enforcement officers for "contributions to our democracy" before and during the riot, a White House official said.
"These 12 heroes demonstrated courage and selflessness during a moment of peril for our nation," the official said.
Among those set to receive the medal — the country's second-highest civilian honor — are former Arizona House Speaker Rusty Bowers, a Republican who resisted pressure from then-President Donald Trump and his lawyer, Rudy Giuliani, to organize a legislative hearing on voter fraud allegations and have the state Legislature appoint an alternative slate of electors.