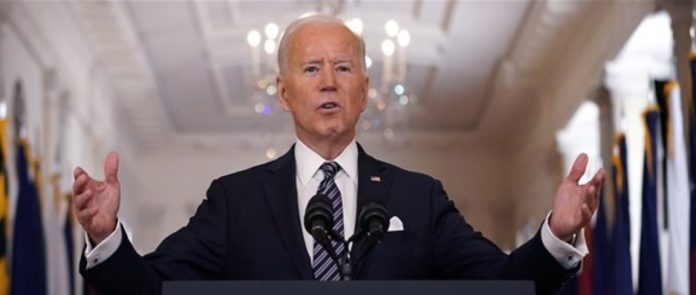 President Joe Biden is expected to announce a series of executive actions Thursday on gun control and to nominate a prominent gun control advocate to lead the Bureau of Alcohol, Tobacco, Firearms and Explosives, White House officials said.
Biden has faced pressure from Democrats and gun control activists to take immediate action to address gun violence in the wake of recent mass shootings in Georgia, Colorado and California.
Biden is expected to direct the Justice Department to issue proposals to curb the proliferation of "ghost guns" and a proposal to better regulate stabilizing braces. He will ask the Justice Department to publish model "red flag" legislation for states to follow, as well.