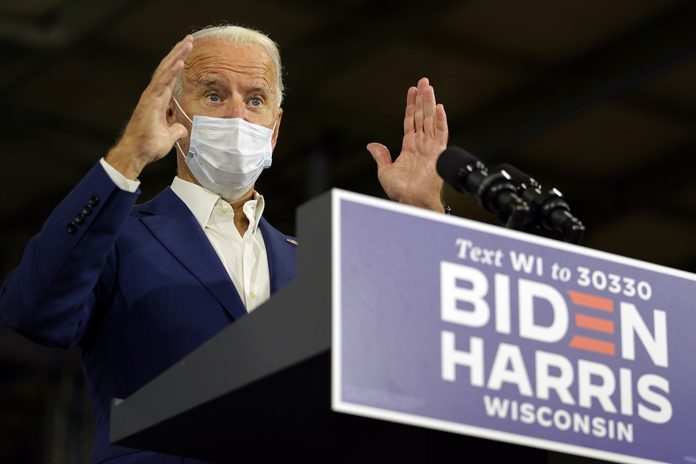 Joe Biden predicted Wednesday that he would win the 2020 election over President Donald Trump when the final votes were counted.
"After a long night of counting, it's clear we're winning enough statesto win 270 electoral votes to win the presidency," Biden told a small group of reporters at the Chase Center on the Riverfront in Wilmington, Delaware.
"When the count is finished, we will be the winners," Biden said.