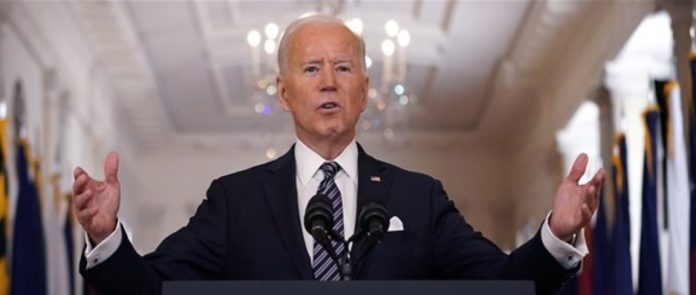 President Joe Biden announced Thursday that he will direct states to make all adults eligible for coronavirus vaccinations no later than May 1, a move that he said could help the United States return to some sense of normalcy by Independence Day.
In his address marking the anniversary of the coronavirus pandemic shutdowns, Biden offered the country a somber reflection on a year tainted by grief and devastation while providing a renewed sense of hope that a post-pandemic future is near if Americans do their part.
"Photos and videos from 2019 feel like they were taken in another era: the last vacation, the last birthday with friends, the last holiday with extended family," Biden said, speaking from the East Room of the White House in his first prime-time address as president.