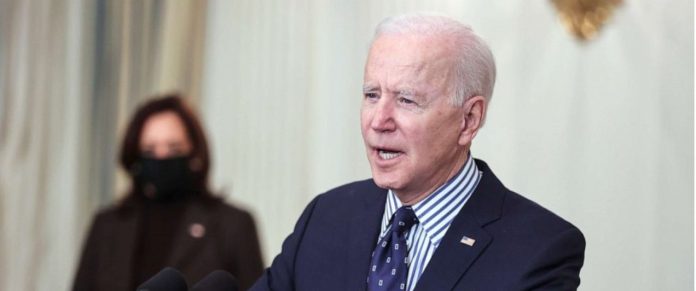 President Joe Biden was caught on camera Monday cursing about Fox News reporter Peter Doocy.
"What a stupid son of a bitch," Biden said as reporters, including Doocy, were being ushered out of a room after he made remarks about inflation. Biden spoke quietly, but the insult was caught on his microphone, which was still on. The remark was included in an official White House transcript of the president's remarks.
Doocy later said on Fox News' "Hannity" that Biden called him on the phone to discuss the matter.