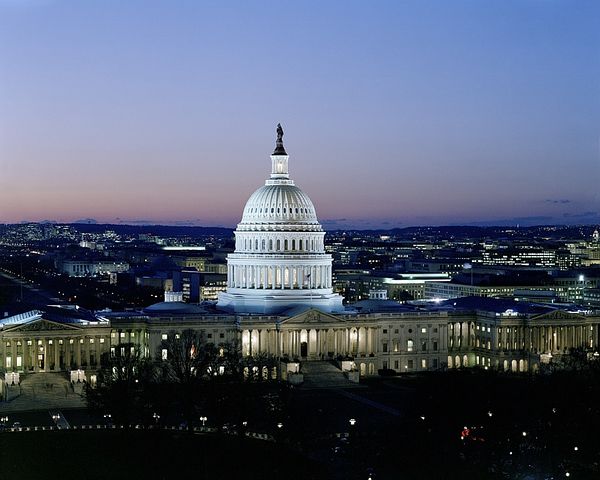 A pregame performance at a Washington Nationals baseball game featuring the Army's Golden Knights prompted a brief evacuation of the U.S. Capitol.
Capitol Police evacuated the building Wednesday but then said there was no threat in a series of messages to staff members and journalists who work there.
"The Capitol was evacuated out of an abundance of caution this evening. There is no threat at the Capitol. More details to come," police said in a statement.