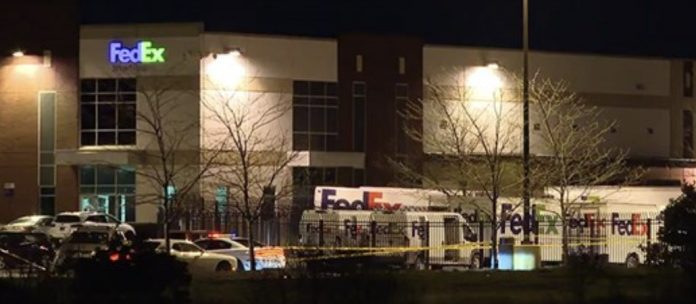 At least eight people were killed after a gunman opened fire at a FedEx facility in Indianapolis late Thursday before also killing himself, police said.
Multiple other people were transported to hospital with injuries, police said.
The shooting was reported at the FedEx facility shortly after 11 p.m. and officers arrived to an active shooter incident, police spokeswoman Officer Genae Cook told reporters.
She said the gunman killed himself at the scene. A search found eight people deceased with injuries consistent with gunshot wounds, she added.