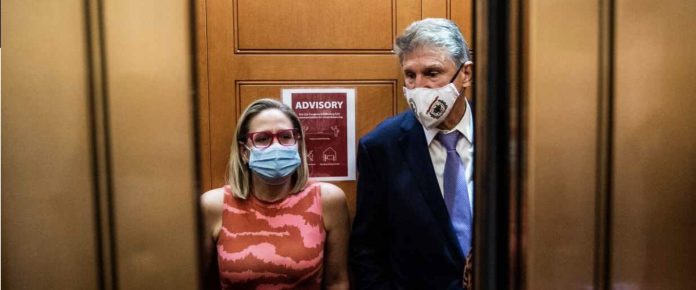 Senate Democrats are aiming to pass a major spending bill this week that includes funding for climate change, health care and tax increases on corporations.
The deal was unexpectedly struck last week by Senate Majority Leader Chuck Schumer, D-N.Y., and a key centrist, Sen. Joe Manchin, D-W.Va., giving Democrats optimism that they'll have a robust agenda to run on in competitive races ahead of the midterm elections this fall.
While Manchin appeared on five Sunday programs to defend the deal and call for its passage, another centrist who holds a swing vote in the 50-50 Senate, Sen. Kyrsten Sinema, D-Ariz., whom Democrats consider a difficult negotiator, has been quiet about whether she'd vote for the Inflation Reduction Act of 2022, released Wednesday.