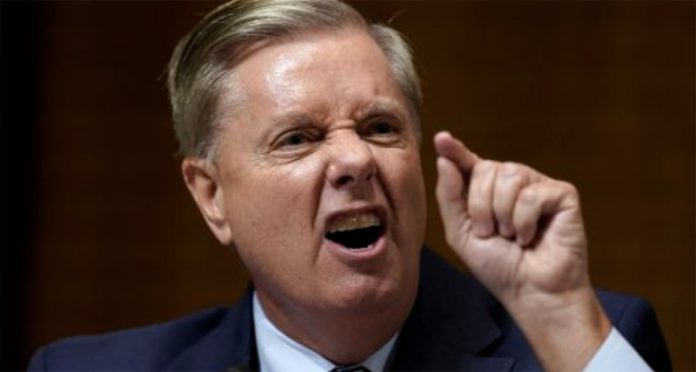 A federal appeals court on Thursday ruled that Sen. Lindsey Graham, R-S.C., must testify before a Georgia grand jury examining possible election interference in the state two years ago.
The ruling is a win for Fulton County District Attorney Fani Willis and comes the same day NBC News confirmed that Trump White House counsel Pat Cipollone testified before the grand jury. Cipollone's appearance was first reported by CNN.
Graham has fought tooth-and-nail to avoid testifying. He filed suit in federal court seeking to quash a subpoena seeking details about phone calls he made to top election officials in Georgia amid complaints from then-President Donald Trump that there had been widespread voter fraud in the 2020 election.