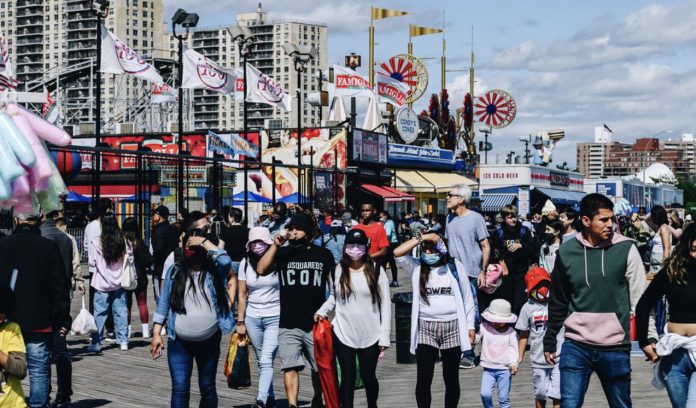 With more than 40% of the country fully vaccinated, and the seven-day average of new COVID-19 cases falling to about 12,000 per day — numbers not seen since March 2020 — Americans are revving up for post-pandemic life.
The Indianapolis 500 became the largest sporting event since the pandemic began, with 135,000 fans in the stands on Sunday.
But as America starts to return to normal, there are reminders the pandemic isn't over. Vietnam's health ministry says it has detected a new variant that appears to be a hybrid of the India and U.K. COVID-19 mutations.