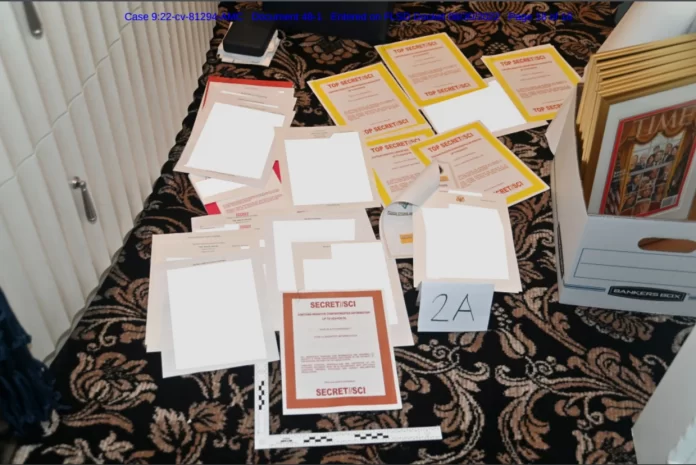 A search for documents carried out at the behest of former President Donald Trump's attorneys turned up two documents with classified markings at a Florida storage facility, two people familiar with the documents told NBC News.
The documents were found recently in a facility not far from Trump's Mar-a-Lago resort and were turned over to the FBI, the sources said, confirming a report published Wednesday in The Washington Post.
The find comes almost four months after FBI agents executed a search warrant at Trump's Florida residence and found over 100 documents with classification markings, including some that were marked top secret.