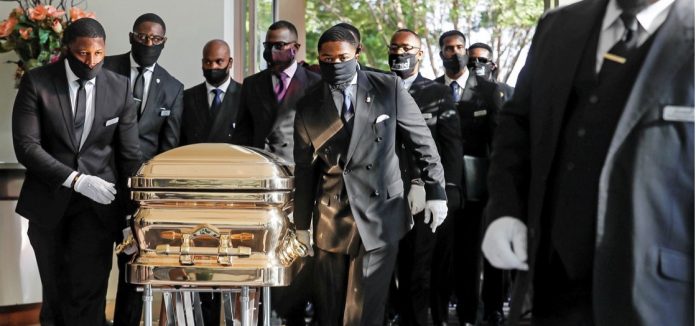 Mourners vowing to be good Samaritans in the fight for racial justice packed a Houston church Tuesday and paid tribute to George Floyd, whose death while in police custody touched off worldwide protests against racism and police brutality.
Capping a three-state, nearly weeklong memorial, Floyd's loved ones said final goodbyes at The Fountain of Praise church, honoring the Minneapolis man who was born in North Carolina and raised in Houston.
Just as the service began, Floyd's golden casket was closed for a final time.