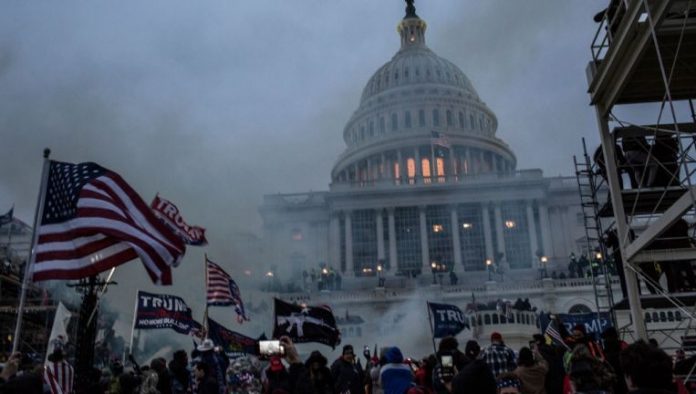 Tuesday marked the first meeting of the House select committee charged with investigating the Jan. 6 Capitol riot, with hours of emotional testimony about the mob of angry Donald Trump supporters who stormed the building and terrorized its occupants.
Four law enforcement officers delivered prepared remarks before the panel and answered questions: U.S. Capitol Police officer Harry Dunn and Sgt. Aquilino Gonell, and Metropolitan Police officers Michael Fanone and Daniel Hodges.
Each was on the front lines of the attack and spoke of injuries they sustained both mentally and physically. Each also showed varying degrees of emotion on the stand ― whether they were clearly holding back tears or reaching for a tissue.