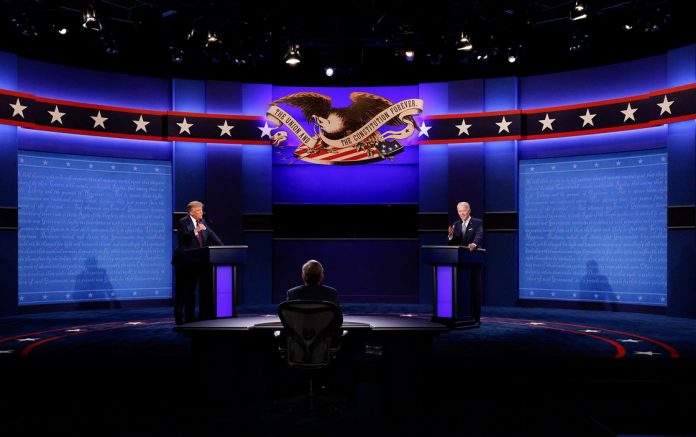 It was probably as normal as things could get this election cycle.
After the last faceoff turned into a name-calling shouting match, Thursday night's presidential debate, moderated by NBC News correspondent Kristen Welker, resembled a much more traditional matchup and provided one the clearest contrasts yet between President Donald Trump and his Democratic opponent, former Vice President Joe Biden, on everything from race to the environment.
While Trump went into the final debate signaling that he was looking for theatrics — baselessly accusing Welker of being biased and bringing as his debate guest a former business partner of Biden's son — the candidates stuck mostly to the topics at hand and allowed each other their allotted time to speak.