• Karl Frisch of Bullfight Strategies calls in at 9am ET / 6am PT to talk about the possible bipartisan (!) budget deal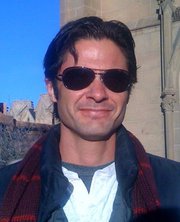 • Bob Cesca of The Daily Banter calls in at 11:30am ET / 8:30am PT to talk about the Tea Party trying to teabag Sen. John Cornyn of Texas
• The Senate began an around-the-clock talkathon Wednesday over some of President Obama's judicial nominees as embittered and outnumbered Republicans refused to let the Senate take a break given new, Democratic-driven curbs on the GOP's power in the chamber.
• GOP leaders defended a modest budget deal that would maintain government operations through 2015 amid conservative opposition that could scuttle the legislation in the House. House Speaker John Boehner (R-OH) lashed out at conservative advocacy groups that have encouraged GOP lawmakers to oppose the budget framework.
• With immigration reform off the table in 2014, activists are planning to converge on Washington one last time to pressure lawmakers for action – and assure them they'll be back next year.
• Health and Human Services Secretary Kathleen Sebelius on Wednesday pledged a "relentless" push to continue improving the HealthCare.gov website and formally announced an inspector general review of the process that led to its botched rollout.