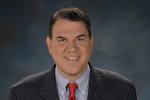 • Former and Future Congressman Alan Grayson calls in at 9:30am ET / 6:30am PT to talk about today's primaries, including Wisconsin
• Charlie Pierce of Esquire's Politics Blog calls in at 10:30am ET / 7:30am PT to talk about Mitt and Ann Romney's latest gaffes
• Actor and Comedian Carlos Alazraqui joins us in the Los Angeles Bureau at 11am ET / 8am PT to hang with us and talk about the news of the day
• In his first comments since last week's oral arguments at the Supreme Court, President Obama said he is "confident" the health law will be upheld. Obama noted that some conservative writers and judges who are "not sympathetic" to the law agree. "It's not just my opinion," Obama contended.
• Forty-two delegates are up for grabs when Wisconsin holds its Republican presidential primary today. But for Rick Santorum, much more appears to be at stake. Wisconsin joins Maryland and the District of Columbia in holding primaries today.
• In a speech today, President Obama is set to hit back against Rep. Paul Ryan's budget proposal Tuesday, less than a week after the controversial measure was approved by the House of Representatives largely along partisan lines.